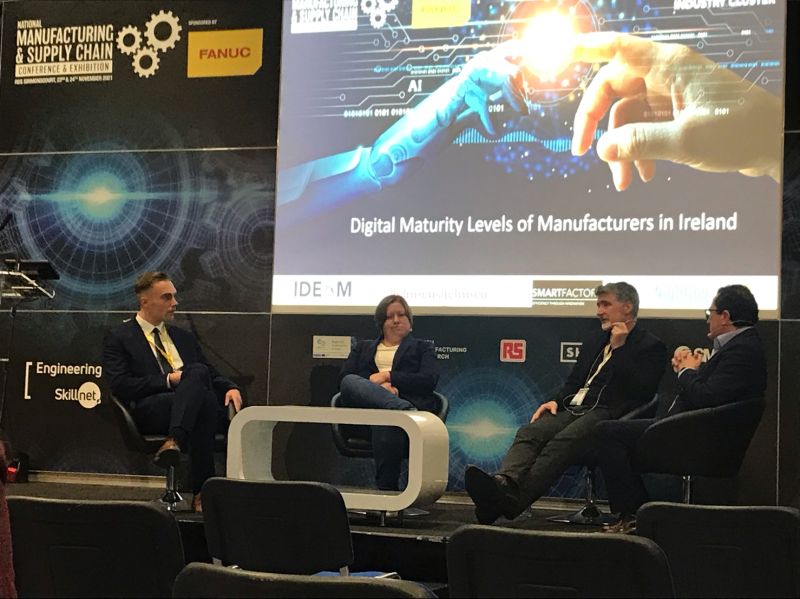 Thanks to all the Additive Manufacturing speakers last week at the Manufacturing and Supply Chain Conference, in Dublin. I was privileged to moderate 12 expert speakers sharing so many insights to the benefits of 3D technology, some of which I will bullet point for you:
Digitising your inventory helps localise your supply for sustainability and cost.
Artists and designers have the freedom to imagine that's easy to make new realities.
Metals, polymers and ceramics can be simultaneously printed.
The Oil and Gas sector is about 12 years behind Medtech and Aerospace in 3D.
Varieties of sensors can be embedding utilising 3D printing.
Take time with your children to play and learn 3D printing for fun results.
This technology is truly part of our sustainable future as a sustainable disrupter.
The integrity of metal components are comparable to conventional parts.
Exotic alloys such as Inconel are very cost effective to produce – zero scrap.
The following day, I was free to roam around this high-spirited exhibition. I took advantage of a variety of enlightening discussions about Industry 5.0 in particular as it takes in the circular economy future.
Thanks to Colin Murphy and team for having the courage to host this stellar event as the business community needed to get their products and services promoted despite the weary environmental challenges.
Promotion and selling are the lifeblood of business and economies so liberate yourself and learn how to rebuild your foundation of brilliance for your brands long-term survival.
Let me know if you have any questions so I can direct you to the appropriate expert speaker to best answer.
Dynamically innovating 40 shades of green Ireland.