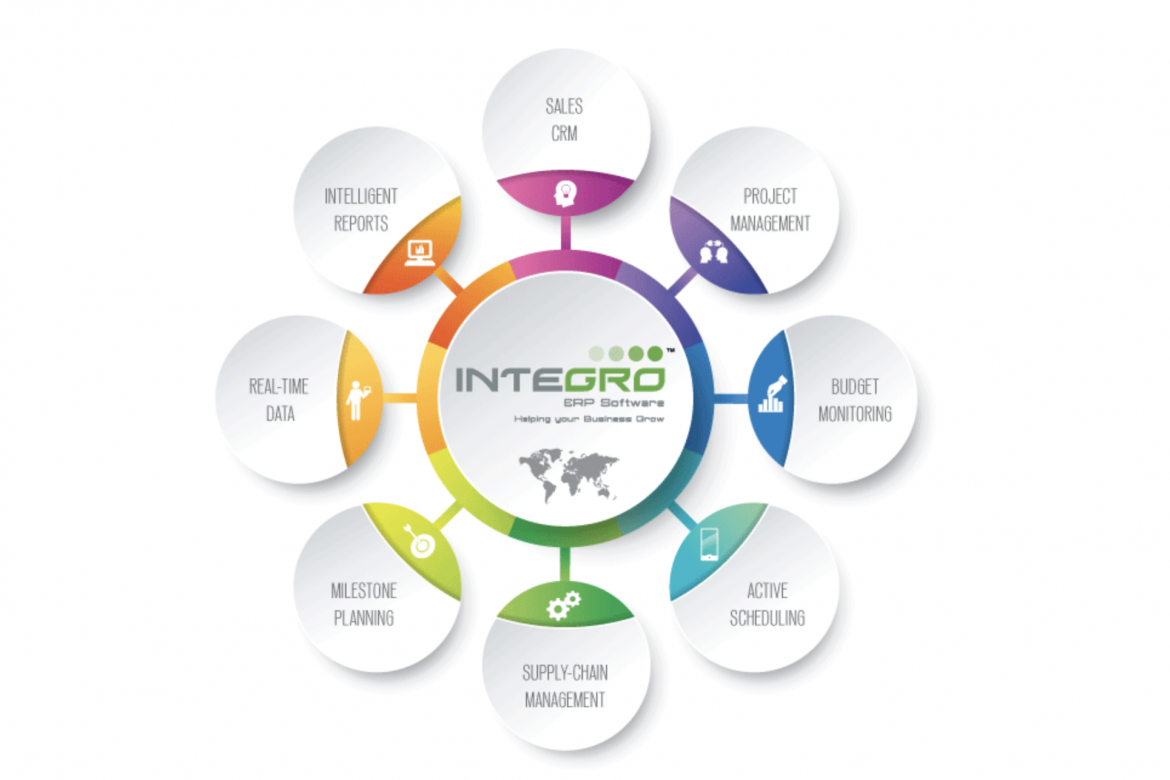 To survive today, companies must be active in real-time whilst also looking forward, based on accurate live data.
Integro360 transforms bespoke engineering companies to enable growth without the pain. Integro ERP (Enterprise Resource Planning)is made up of multiple modules which work together to deliver full control over the complete business and project lifecycle.
This unique  system was formed for a single purpose; to build a world-class business platform for machine builders, to allow them to manage the complete project lifecycle with one powerful, yet simple solution.
Dynamic Innovations truly understands the complete manufacturing cycle from sales proposals to customer delivery and everything in between, and over nearly 4 decades of being in the industry, we have found that Integro is the communication system that true leads the way to ensure seamless product flow throughout the customer's organisation, resulting in  guaranteed on-time delivery in alignment with budget.
If you are curious to know how this software can transform your business and reduce the stress of managing many projects at one time while expanding, please call me.
Start your transformational journey with your digital friend, Integro.
Call Kieron +353 87 1377434